It is also possible to take part to open sea or coasting sailing regattas on board of the Arion II.
Among our regattas we count:
Taranto-Gallipoli, Tricase-Fano-Tricase, Otranto-Valona
and the most popular
Brindisi-Kerkyra.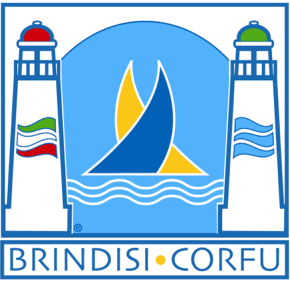 In 2005, the International Regatta Brindisi-Kerkyra celebrated the 20th edition and more than 100 boats, coming from all the Mediterranean countries, participate to it. For the sea and sail lovers, the race, crossing the Otranto Channel, is particularly fascinating for the environmental and meteorological conditions variety.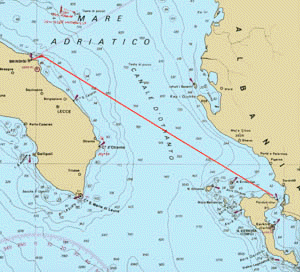 In fact, the 100 navigation miles start from a straight and low coast, with constant and generally strong wind, passing through the Otranto Channel, which always hides surprises, and finish near the high albanian coast and the first Ionian Greek islands, where the wind is often variable or absent. A relaxing and funny week-end in Corfu follows the race.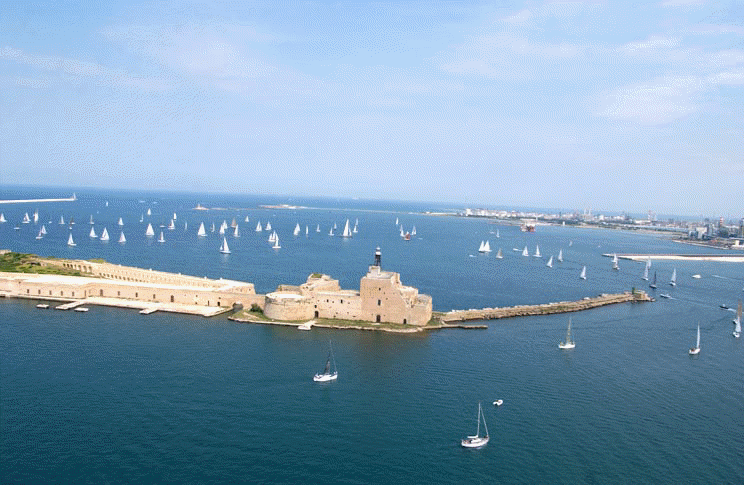 We examine participation proposals in more open sea sailing regattas.
For more informations, contact us. Phone: +39.338.3537286; e-mail: info@aquademiaweb.it